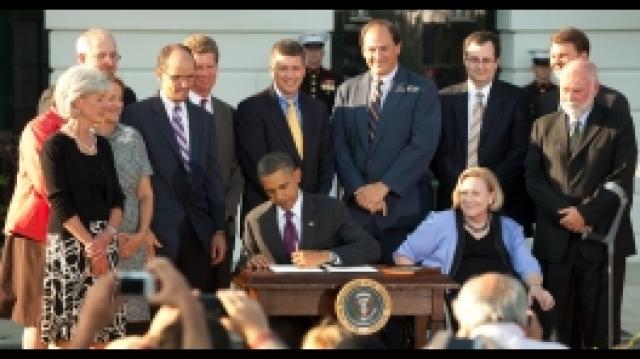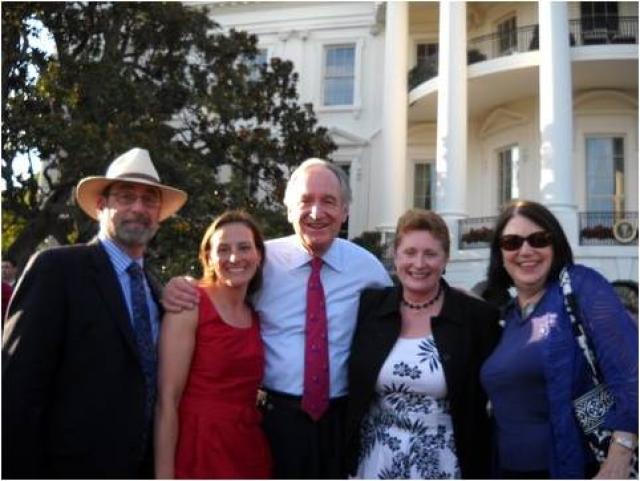 On July 26, 2010, at 6:00 p.m., President Barack Obama delivered remarks at an event to commemorate the 20th Anniversary of the Americans with Disabilities Act on the South
Lawn of the White House.
Invited guests included Cabinet officials, Members of Congress, grassroots leaders, and Americans living with disabilities. The event included performances by Nathaniel Anthony Ayers, Patti LaBelle and Marlee Matlin, and remarks by Marca Bristo, President of Access Living, White House Senior Advisor Valerie Jarrett, and Director of the White House Domestic Policy Council Melody Barnes.
Amongst those invited to the White House ceremony was Scott Lissner, The Ohio State University's ADA Coordinator, who was also attending the National Disability Policy Summit in Washington, D.C.
A transcript of the President's remarks as well as a video of the event are available here: